Dr. J. Ashley Jefferson and a team of nephrologists, renal pathologists, and renal nurses provide the most up-to-date clinical care available for glomerular diseases. They are committed to serving regional providers and their patients in Washington, Wyoming, Alaska, Montana, and Idaho.
Education
The Glomerular Clinic team recognizes that the challenges posed by any glomerular disease are unique to each patient. As a result, there is a strong focus on educating regional providers and patients on how current clinical care guidelines may apply to their case, and whether alternative and newer therapies may be considered in the plan of care.
Research
The Glomerular Disease Clinic joins national and international efforts to better understand and treat glomerular diseases. In union with the Kidney Research Institute, we offer cutting-edge clinical trials in glomerular diseases to patients.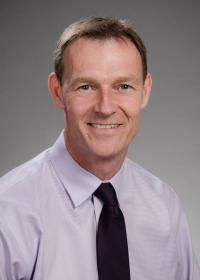 J. Ashley Jefferson, MD, FRCP
Professor