Dr. A. Bilal Malik, Clinical Associate Professor of Nephrology, in partnership with experts in the field of hematology-oncology and stem-cell transplantation, has targeted his clinical practice toward onco-nephrology. Dr. Malik has a keen interest in the management of nephrology issues in oncology patients.
Patients of the UWMC Onco-Nephrology Clinic are also treated at the Seattle Cancer Care Alliance/ Fred Hutchison Cancer Research Center.
Contact Info
Contact info
206.598.6267
By determining the nature of renal pathology in both cellular and solid-organ malignancies, patients are provided care that uniquely focuses on their needs
A patient-focused approach is adopted to deal with issues pertaining to chemotherapy and immunotherapy related toxicities, electrolyte aberrations, secondary renal parenchymal disorders as well as pre- & post- stem cell transplant evaluation of kidney function.
"Keeping pace with the rapid advancements in the field of hematology-oncology and stem cell transplantation, nephrologists are increasingly being confronted by a unique set of renal complications.

SCCA/ FHCRC, a high volume center, performs about 500 stem cell transplants annually with allogeneic transplants accounting for 75% of these procedures. The majority of referrals to the onco- nephrology clinic comprise patients with hematologic malignancies.

Patients with renal cell and urothelial cancers, as well as other solid organ malignancies present a different, yet challenging, scope of renal problems that usually requires a multi-disciplinary approach to management.

The Onco-nephrology Clinic also provides trainees with a first-hand experience in participating in the care of these patients and undertake much needed clinical research in this arena."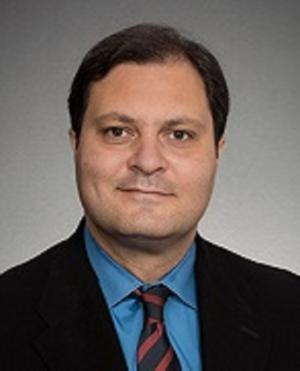 Clinical Associate Professor