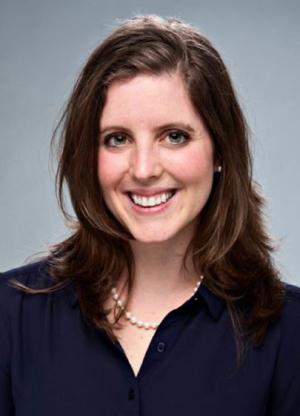 We are pleased to announce that Lauren Ring has accepted the position of Nephrology Chief Fellow for the upcoming academic year (2022-23). She was elected to the position by her fellow colleagues.
A Washington native, Lauren Ring completed her undergraduate degree in Molecular and Cellular Biology at Vanderbilt University and her medical degree at Duke University. Following that, she returned home to work as a hospitalist at the University of Washington Medical Center - Montlake campus. We were fortunate to have her join our fellowship program in 2021. Over the last year she has enriched our program with her abundant energy, enthusiasm, humor, and commitment to patients, staff, and colleagues. 
We are particularly excited that Lauren will serve as the first "Fleet Fellow," named for Dr. Pat Fleet, a beloved faculty member of the Division of Nephrology at Harborview Medical Center. As many of you well know, Dr Fleet was a compassionate and empathetic clinician who cared deeply about educating the next generation of nephrologists.
In her new role, Lauren will help to plan and coordinate fellowship events (e.g., orientation, recruitment, retreats) and serve as a liaison to facilitate timely communication between her colleagues, faculty, and the fellowship program. Lauren will also represent her colleagues at formal GME events such as ACGME site visits, the Annual Program Evaluation, and on the Graduate Medical Education Committee which oversees the work of the GME Office and UWSOM's various residency and fellowship programs.
Congratulations Lauren!